WWE was established in February 2012 with the intention to facilitate worldwide exchange of scientific instruments. The founders of WWE have built extensive networks with researchers, manufacturers, as well as distributors all over the world via many years of working in the relevant fields. The founders have deep understanding of trading around the globe, especially in North America and Asia Pacific as well as Europe.
Our Mission
WWE facilitates the worldwide exchange of scientific instruments. We have excellent technical and application support and an experienced sales team.
Our Products
We select the world's best instruments to help customers across all research fields.
FluoMate FS-2 Fluorescence Spectroscopy Systems is an award-winning spectrofluorometer.
Nano-MD is a full-featured UV-Vis Bio Spectrophotometer designed in particular for the easy and accurate measurements of micro volume samples.
Nano Stick and Multi-Stick are designed for quick, easy to clean, simple yet very accurate measurements of micro volume samples
These vacuum-free, liquid sample friendly cryostats are suitable for most commercial UV-VIS-NIR, Fluorescence and CD Spectrometers .

FluoDia T70 is a filter-based high temperature fluorescence microplate reader. It is the most sensitive platereader to measure fluorescence intensity with high temperature control capability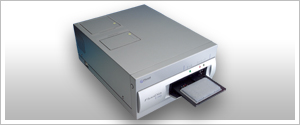 Our Market
United States of America -SCINCO Fluorescence and UV-VIS Products
North America (US, Canada and Mexico)- Unisoku Cryostat
All over the world: Horiba/PTI Plate Reader
Contact us to see if we are in your market.